This is a direct reproduction of the original content of ALL HANDS magazine.
©All Hands Magazine, Inc. All rights reserved. Reproduction by permission only.
Navigate through the "pages" by clicking on the page numbers, next or back links at the bottom of your screen or by clicking the links in the Table of Contents.
SMALL CRAFT: Big Job in Vietnam (cont'd)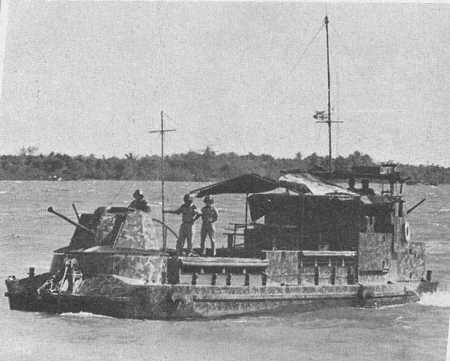 Vietnamese Navy River Assault Group boats like this resemble Civil War Monitor. Such patrol boats specialize in counterinsurgency work.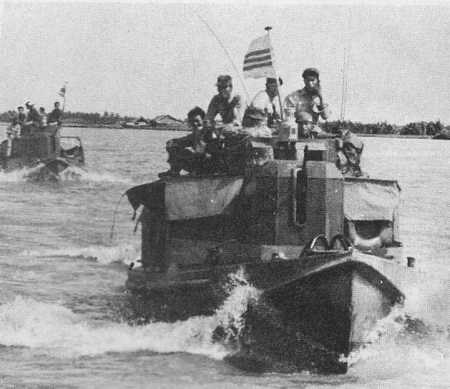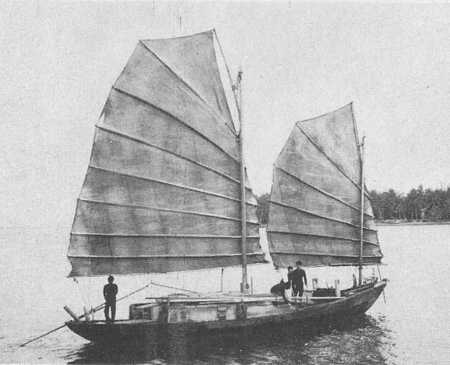 Junk for sail - South Vietnam's Navy uses wind-powered junks, too. Their crews keep an eye on shipping as part of Market Time.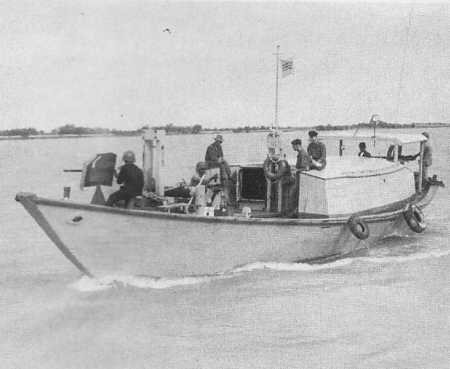 Vietnamese Navy Command junk carries U.S. advisors as it patrols near shore. Junks are usually armed with machine guns and mortar.
Page 16