This is a direct reproduction of the original content of ALL HANDS magazine.
©All Hands Magazine, Inc. All rights reserved. Reproduction by permission only.
Navigate through the "pages" by clicking on the page numbers, next or back links at the bottom of your screen or by clicking the links in the Table of Contents.
Seeing the Sights in Thailand (cont'd)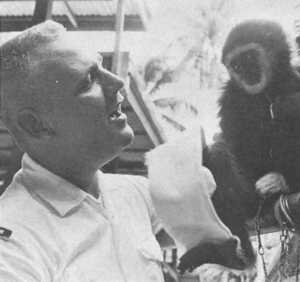 Local monkey business.
Some saw the famous Thai silk being woven.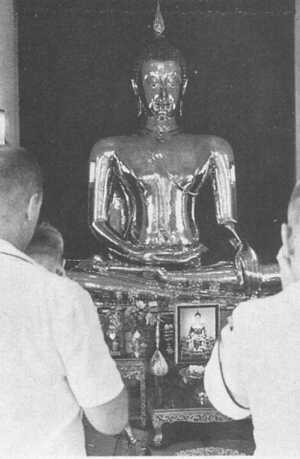 A looksee at the Golden Buddha at Wat trimitr.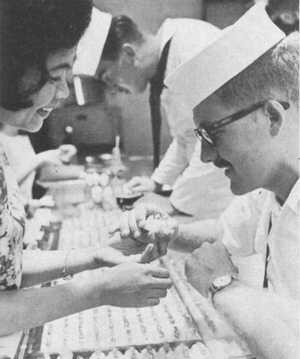 Destroyermen shop for a jewelry bargain.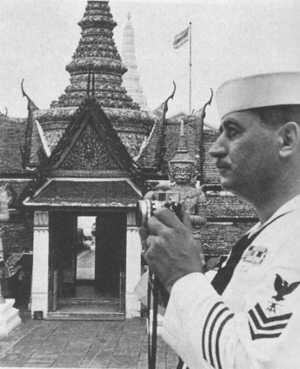 Colorful Bangkok was recorded on film by many.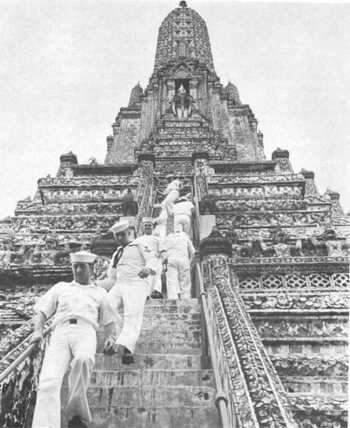 Climbing steps at Temple of Dawn.
Page 28