This is a direct reproduction of the original content of ALL HANDS magazine.
©All Hands Magazine, Inc. All rights reserved. Reproduction by permission only.
Navigate through the "pages" by clicking on the page numbers, next or back links at the bottom of your screen or by clicking the links in the Table of Contents.
Sailing in the Midget Fleet (cont'd)
ONLY TIME will tell, of course, but it may well be that, when the history of the small combat boats in Vietnam is written, the innovation of the PACV may prove as momentous to sea transportation as the advent of the jet has been to air travel.
Another new type of combat boat may join the PACVs in Vietnam by late next year. A water-jet powered hydrofoil gunboat capable of speeds in excess of 40 knots is now under development.
The use of hydrofoils as combat vessels is not a new one. Models have been built in the past. The current version has the advantage of a simple water-jet propulsion which eliminates the transmission lubrication problems inherent in propeller-driven craft.
The boats will displace about 60 tons and be 71 feet long with a 25-foot beam. They will be armed with a 40mm gun forward and an 81mm mortar aft. Twin .50-caliber machine guns will be mounted on each side of the bridge.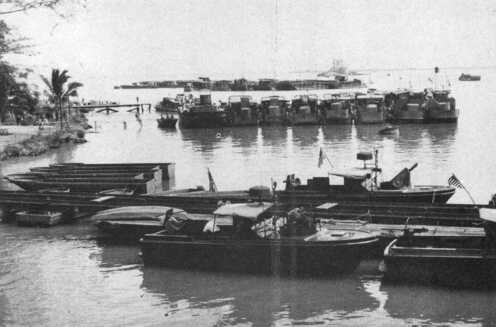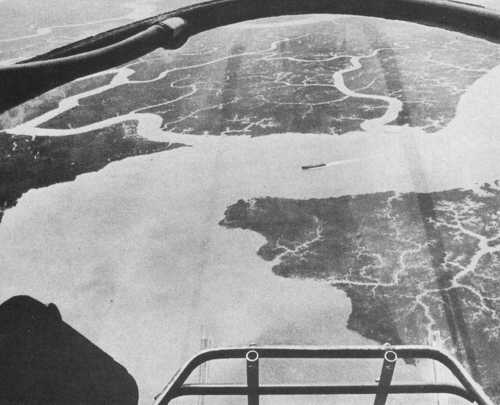 - Bob Neil
Page 4