This is a direct reproduction of the original content of ALL HANDS magazine.
©All Hands Magazine, Inc. All rights reserved. Reproduction by permission only.
Navigate through the "pages" by clicking on the page numbers, next or back links at the bottom of your screen or by clicking the links in the Table of Contents.
Welcome for Vietnam Vets
Neptunes taxied into parking position for a formation shutdown. The ceremony which followed was impressive, but not essential.
It doesn't take much fanfare to make home look good after a tour in WestPac.
Aboard the aircraft were 144 men, returning to NAS Whidbey Island, Wash., after six and one-half months in the Western Pacific. The ground crew had returned earlier and was now available to relieve the new arrivals, who were due some CONUS liberty.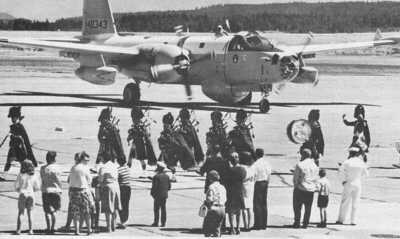 While deployed, each of the 12 Patron One flight crews became "alpha" qualified. The squadron claims to be the first to qualify all its aircrews while deployed and under combat conditions.
An "alpha" crew is one which has succesfully completed a long series of exercises and thus established its combat readiness. The exercises include weapon loading, weapon delivery, aerial mining, reconnaissance and antisubmarine warfare. The final operation consists of a submarine hunt and simulated kill.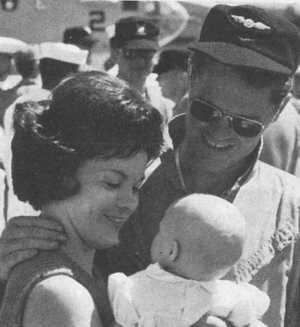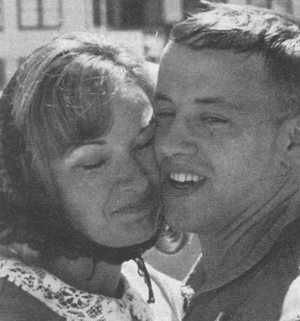 Page 41