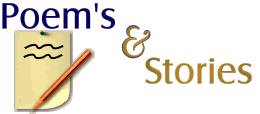 We hope you enjoy our Poems & Stories page, if you have a Poem or Story that you would like to see listed here, send it to The Webmaster.
A Proud Day
After I left Nam and after a couple of schools, I was stationed at Naval Damage Control Training Center in Philadelphia, the home of the Army Navy game.
It was the first game after Adm. Zumwalt was appointed CNO. After some talking, I was selected to be his driver for the days events. Well I took my Black Beret and placed it on the dashboard. When I picked him up he saw the BERET and told me to put it on. I got to wear it the entire time I was with him. The only sailor in the area in dress blues and Black Beret. We talked war stories, Gamewardens and the Iron Butterflys.
A day I'll never forget. Not only driving Adm. Zumwalt but getting to wear the Black BERET!! I got to go to every event he went to after the game, lots of parties. Only one regret, I did not get a picture with him. What an Honor and a proud day for one River Rat.
This story was contributed: Dan Hickey, River Division 593