This is a direct reproduction of the original content of ALL HANDS magazine.
©All Hands Magazine, Inc. All rights reserved. Reproduction by permission only.
Navigate through the "pages" by clicking on the page numbers, next or back links at the bottom of your screen or by clicking the links in the Table of Contents.
SMALL CRAFT: Big Job in Vietnam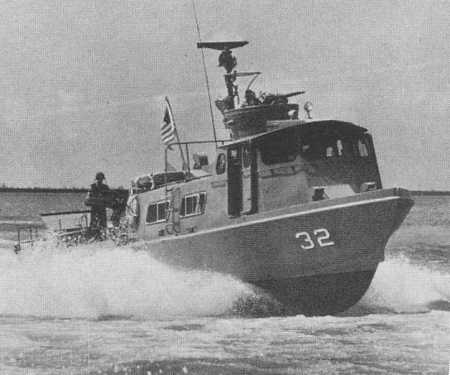 Swift boats have speed to chase Viet Cong infiltrators along South Vietnamese coast. They are distant cousins of World War II PT boats.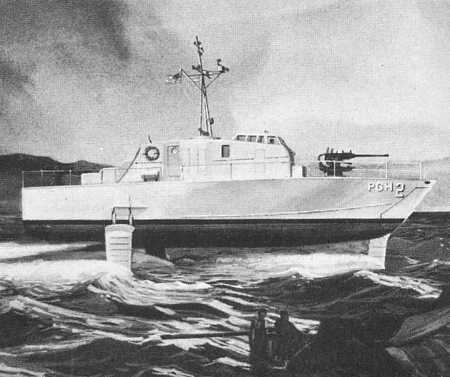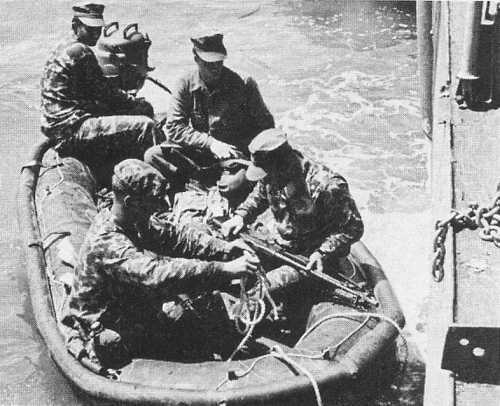 Rubber boats like this are handy for carrying U.S. Marines into swampy areas to hunt VC. Here men leave USS Weiss (APD 135).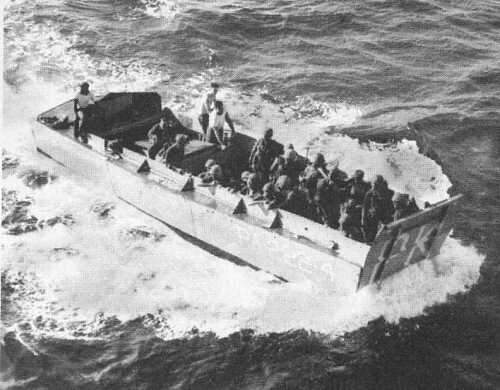 LCVP is representative of many amphibious craft in Vietnam. Here Seventh Fleet Amphibious Ready Group craft returns after landing.
Page 13