This is a direct reproduction of the original content of ALL HANDS magazine.
©All Hands Magazine, Inc. All rights reserved. Reproduction by permission only.
Navigate through the "pages" by clicking on the page numbers, next or back links at the bottom of your screen or by clicking the links in the Table of Contents.

Exam Center Plans Revision Of Service Exams to Define PO Skills More Accurately
The technological advances of our fast moving Navy have had a significant effect on the individual Navyman's advancement in rate.
Sometimes he finds himself preparing to answer examination questions concerning skills which he is not required to perform and equipment and systems to which he does not have access.
These circumstances may be short-lived, however.
The Naval Examination Center is presently revising, for evaluation, four service rating exams which will focus more directly on specific skills within each rating.
They are:
Fire Control Technician B (Ballistic Missile Fire Control).
Fire Control Technician G (Gun Fire Control).
Fire Control Technician M (Missile Fire Control).
Sonar Technician O (Oceanographic Specialist).
Within the three FT ratings are seven examinations which cover specific skills of pay grades E-4 through E-7. Candidates may select one of the following: for FTB- MK 80 or MK 84 fire control systems; for FTG -gun or underwater fire control systems; and for FTM-Talos, Tartar or Terrier weapons systems.
Only the E-5 exam is offered in the revised format and only for Oceanographic Specialist during this initial program.
Study guides for the revised ratings are expected to be available by Feburary. This should allow sufficient time for active duty candidates to prepare for the first testing of the revised examinations in August 1967. Inactive duty personnel will take their exams in January 1968.
Pay grades E-4 and E-5 examinations will contain 150 questions. These will be separated into sections which will relate to common skills and those areas of knowledge intimately connected with the rating.
Pay grade E-6 and E-7 exams for FT will consist of approximately 120 professional and 30 military and leadership questions.
Originators of the plan in the Bureau of Naval Personnel hope, as a result of this pilot program, to be able to expand similar revisions to other ratings which have special areas of identification. They believe if and when such a revision is further developed, it will enable the Navyman to concentrate more fully in his chosen field.
For a detailed description of the examination revisions, refer to BuPers Notice 1418 of 30 Aug 1966.
List of New Motion Pictures Available to Ships and Overseas Bases
The list of recently released 16mm feature movies available from the Navy Motion Picture Service is published here for the convenience of ships and overseas bases.
Movies in color are designated by (C) and those in wide-screen processes by (WS).
Stagecoach (WS) (C): Western; Ann Margret, Michael Connors.
And Now Miguel (WS) (C): Drama; Pat Cardi, Michael Ansara.
Waco (WS) (C): Western; Jane RUSSell, Howard Keel.
Don't Worry, We'll Think of a Title: Comedy; Morey Amsterdam, Rose Marie.
A Place Called Glory (WS) (C): Western; Lex Barker, Pierre Brice.
Mister Buddwing: Drama; James Garner, Jean Simmons.
Last Plane to Baalbek: Action Drama; Rossana Podesta, Jacques Sernas.
Spy With My Face (C): Melodrama; David McCallum, Senta Berger.
The Glass Bottom Boat (WS) (C): Comedy; Doris Day, Rod Taylor.
The Ugly Dachshund (C): Comedy; Dean Jones, Suzanne Pleshette.
The Oscar (C): Drama; Stephen Boyd, Elke Sommer.
One Spy Too Many (C): Mystery Drama; Robert Vaughn, David McCallum.
Maya (WS) (C): Drama; Clint Walker, Jay North.
Fireball 500 (WS) (C): Melodrama; Annette Funicello, Frankie Avalon.
The Last of the Secret Agents? (C): Comedy; Marty Allen, Steve Rossi.
Boy, Did I Get a Wrong Number! (C): Comedy; Bob Hope, Elke Sommer.
The Group (C): Drama; Candice Bergen, Joan Hackett.
A Fine Madness (C): Comedy Drama; Sean Connery, Joanne Woodward.
Johny Tiger (C): Drama; Robert Taylor, Geraldine Brooks.
The Cat (C): Melodrama; Roger Perry, Peggy Ann Garner.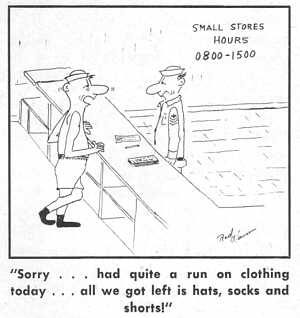 Page 52