This is a direct reproduction of the original content of ALL HANDS magazine.
©All Hands Magazine, Inc. All rights reserved. Reproduction by permission only.
Navigate through the "pages" by clicking on the page numbers, next or back links at the bottom of your screen or by clicking the links in the Table of Contents.

(Cont'd)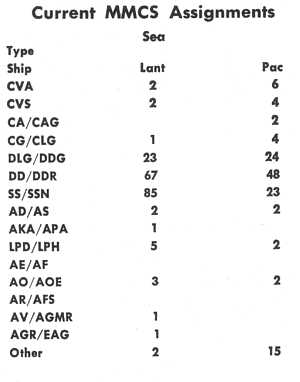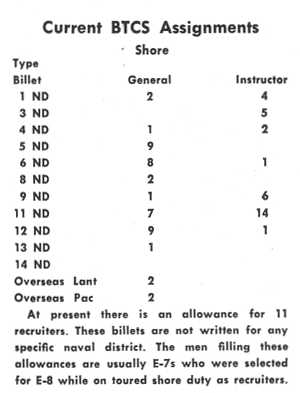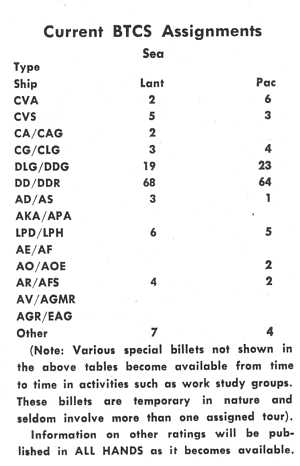 Directives in Brief
This listing is intended to serve only for general information and as an index of current Alnavs, BuPers Instruction and BuPers Notices that apply to most ships and stations. Many instructions and notices are not of general interest and hence will not be carried in this section. Since BuPers Notices are arranged according to their group number and have no consecutive number within the group, their date of issue is included also for identification purposes. Personnel interested in specific directives should consult Alnavs, Instructions and Notices for complete details before taking action.
Alnavs
No. 55-Stated that when one member of the armed forces is serving with a military unit in South Vietnam, another member of the same family may, at his request, be deferred from military assignment in Vietnam until completion of the first member's tour.
No. 56-Provided further details on the new savings deposit program for personnel stationed outside the continental United States or its possessions.
No. 57-DiscUSSed maximum rental rates for inadequate family quarters.
No. 58-Contained a message by the Secretary of the Navy commending to overseas personnel and forces afloat the new savings deposit program.
Instructions
No. 1300.35A-DiscUSSes the policy and procedures for the designation and assignment or discharge of those who qualify as sole surviving sons.
No. 1510.104A-Announces a change in certain areas of the formal TRAINing of electronics technicians and provided for the administration of the Selective Electronics TRAINing program.
Notices
No. 1000 (15 August) -Notified commanders that the use of the terms "leader" and "non-leader" should be discontinued.
No. 1430 (18 August) -Announced the selection of personnel for change in rating to aviation support equipment technician (AS) and provided procedures for change in rating.
No. 1920 (19 August) -Provided information concerning the selective retention on active duty of officers in several categories.
No. 4632 (22 August) -DiscUSSed the rules governing the use of reduced air fares applicable to military personnel on leave or furlough.
No. 1418 (25 August) -Announced separate military and leadership examinations for advancement to pay grades E-4 and E-5.
No. 1440 (25 August) -Announced a change in the fire control technician rating.
No. 1418 (30 August) -Announced revised Navy-wide examinations for the FT and ST ratings.
No. 1531 (31 August) -Announced the names of active duty enlisted personnel who were selected for entrance to the Naval Preparatory School as candidates for appointment to the Naval Academy.
No. 1400 (6 September) -Described the initial screening and solicitation of the nomination of candidates for the position of senior enlisted advisor of the Navy.
No. 1300 (15 September) -Established procedures regarding the assignment of naval personnel who have been twice or three times wounded while on duty in Vietnam or adjacent waters.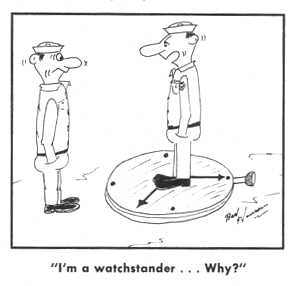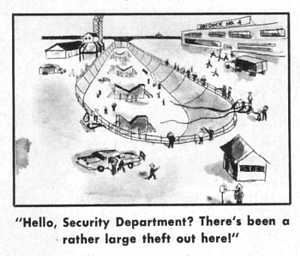 Page 48