This is a direct reproduction of the original content of ALL HANDS magazine.
©All Hands Magazine, Inc. All rights reserved. Reproduction by permission only.
Navigate through the "pages" by clicking on the page numbers, next or back links at the bottom of your screen or by clicking the links in the Table of Contents.
Golf and Gun Dominate Sport Round Up (cont'd)
Interservice Golf
Navymen held down second place in both the open and senior divisions of the Interservice Golf tournament this year, as the Air Force made a clean sweep of the division and team titles.
Lieutenant (jg) Stu Schroeder, runner-up in the All-Navy open division, finished at 288, five strokes behind the defending champion, Captain Warren Simmons, but the final round was nearly over before the championship was decided.
Simmons led the tournament for all but six holes of the final round after opening with a three-under-par 68 on the 6213-yard east course at Maxwell AFB, Ala.
Schroeder, tied for ninth place after the first round, came in with a second round 69 to pull within range of the leader.
In the final round, Schroeder and Simmons battled in a head-to-head match. Schroeder started the round three strokes behind, but evened the match at the 8th bole when Simmons bunkered his second shot and three-putted.
Schroeder went ahead for the first time in the tournament with a birdie at No. 13, but lost the stroke on the 14th with a par. A six on the following hole put Schroeder two strokes behind. He gained a stroke on Simmons again at No. 16 with another par.
The Navyman then finished with two double-bogies to Simmons' pars as be put his tee shot over the green on the par three 17th and knocked his second shot out of bounds on the final hole.
Teammate Gary Grob, who placed fifth in the All-Navy, finished in a tie for fourth. All-Navy champ Dave Bollman, Rudy Boyd. and Andy Mosley were far down the line.
In the senior division, Ed Peck held a firm grip on second place all through the tournament behind medalist Ken Postlewait of the Marine Corps at the 18hole mark, and Col Harry Sanders, who led the division at the end of 36 and 54 holes. Sanders eventually won the title with a 294 total.
Peck had rounds of 76, 74, 74 and 72 for his 296, two strokes off the pace.
Ed Bray and Hugh Baskette, the other Navy seniors entered. finished at 306 and 322, respectively.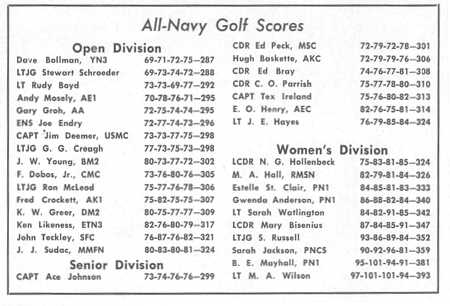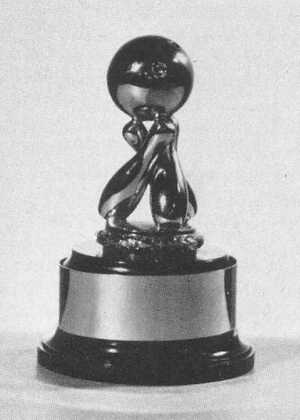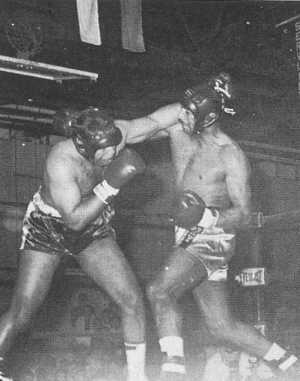 Page 36