This is a direct reproduction of the original content of ALL HANDS magazine.
©All Hands Magazine, Inc. All rights reserved. Reproduction by permission only.
Navigate through the "pages" by clicking on the page numbers, next or back links at the bottom of your screen or by clicking the links in the Table of Contents.

Men in New AS Rating Will Specialize in Maintaining Aviation Support Gear
Welcome to the club.
We are speaking to the 1113 Aviation Support Equipment Technicians selected 1 September for the newly designated AS rating.
The initial breakdown shows we have one master chief, 12 senior chiefs, 88 chiefs, 223 first class, 446 second class, and 343 third class petty officers in the new job.
These men will specialize in the maintenance and repair of equipment used in the support of naval aircraft, such as jet engine starters, tractors, cranes and mobile power units.
Many of them are already familiar with their new designation since most were selected for the AS rating from jobs which formerly serviced support equipment. Those include, but are not restricted to, AD, AE, AM, EM, EN and MM ratings.
The conversion was made pay grade for pay grade. However, those persons scheduled for advancement in their previous rating will be advanced in their new AS occupation.
The first Navy-wide examinations for advancement within the AS rating are scheduled during the next year. Examinations for promotion to E-4 will be given in February; in May to pay grades E-8 and E-9; and in August to E-5, E-6, and E-7.
If otherwise qualified to take the examination for their previous rating, those E-4 through E-6 members, who have recently been selected for the AS rating, are authorized to participate in the February exams for their former rating. If advanced, they will be promoted to the appropriate AS rate.
To aid in TRAINing prospective AS technicians, a Class A school is being established at NATTC Memphis.
From there the path of advancement spans from E-4 to the warrant officer rank of Aviation Maintenance Technician, or to LDO (Aviation Maintenance).
Although a rating badge design has been approved, the AS badges will not be available for Fleet distribution until after the first of the year. In the meantime, personnel will wear the badges of their previously held rate. The new badge displays the traditional aviation wings separated by a crossed lightning bolt and hammer.
There are three service ratings below E6 offered within the new profession's structure - Electrical (ASE), Hydraulic and Structure (ASH), and Mechanical (ASM). Members in pay grades E-6 through E-9 hold the general classification.
The ASE technician will be concerned with automotive electrical systems including generators, starters, lights, and ignitions. He will also be involved in the maintenance and operation of auxiliary electrical power units used in gas turbine compressors and air-conditioning systems, as well as other electrical and electronic circuits and components of aviation support equipment.
The ASH technician will perform mechanical tasks, such as body and fender work and painting of support equipment. In doing so, he will weld, braze, solder, cut, shape and patch metal. He must be able ,to repair brake systems, inspect and replace tires and tubes, and be familiar with various hydraulic units.
Knowledge of fuel systems, transmissions and differentials is required of the ASM technician. He repairs and operates gasoline and diesel engines of the support equipment. In addition, he maintains gas turbine compressors and airconditioning systems used in servicing aircraft.
Now that selections have been made for personnel, their transition into proper billets has become the major concern. Word on these placements and information on sea/shore rotation will be published as soon as available.
Guidelines to follow for future conversions to the AS rating may be found in BuPers Notice 1430 of 18 Aug 1966 and BuPers Inst 1440.5D.
A Few Precautions on Your Part Will Ensure Arrival Of Your Christmas Mail
Many Christmas packages mailed this year probably won't be delivered until after the Yule season.
This is primarily because senders of these parcels will address them improperly and generally fail to use correct ZIP codes.
These misguiding errors also slow down our daily official mail service in CONUS and overseas. If you're uncertain as to the correctness of an official address, check either the Standard Navy Distribution List, Part I (OpNav P09B23107) or the Catalog of Naval Shore Activities (OpNav P091323-105). The SNDL also contains location numbers of commands serviced by APO and FPO.
As for proper ZIP code numbers for both official and personal mail, they are listed in the National ZIP Code Directory (POD Publication 65). Your postal clerk should have one available. If not, your supply office may order one from the Superintendent of Documents, U. S. Government Printing Office, Washington, D. C. 20420. Price: $7.
There are still other means by which you can insure that your mail is delivered quickly. One is to become familiar with surface and air pickup schedules.
Change-of-address notices are also important. Whenever you arrive at a new command or are about to be transferred to another, notify your correspondents of your new address as soon as possible. You should use only the official address as authorized by the commanding officer.
In addition, commands can help reduce mail delays in numerous ways. Among them are:
Post addresses and ZIP codes on bulletin boards and in ship and station newspapers.
Overprint, stamp or type ZIP codes on stationery that is currently in stock.
Insure that ZIP codes are included on addresses printed by addressograph or automatic electronic data processing machines. This becomes mandatory 1 Jan 1967.
Improving the speed of our Navy Postal Service is an all hands effort. Remember the above guidelines and encourage your shipmates to use ZIP in their mail home.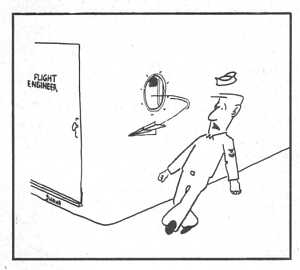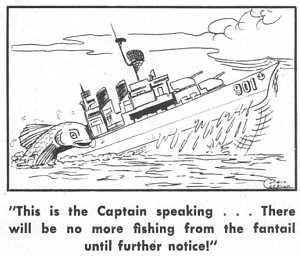 Page 50