This is a direct reproduction of the original content of ALL HANDS magazine.
©All Hands Magazine, Inc. All rights reserved. Reproduction by permission only.
Navigate through the "pages" by clicking on the page numbers, next or back links at the bottom of your screen or by clicking the links in the Table of Contents.
School for Patrol Boat Crews
THE WIND IS COLD as it blows over the water. Except for the distant whine of diesel engines, the bay is quiet. You wait, peering intently into the darkness, trying to distinguish shapes in the shadows ashore.
Suddenly, flashes of light erupt from those shadows as machine guns begin firing.
But this time there is no danger, because you are in Grizzly Bay at Mare Island, Calif., learning to be a Navy PBR (Patrol Boat, River) crewman. The machine gun bursts are blanks -but the next time they could be from Viet Cong guns, shooting at you from the Vietnam coastline.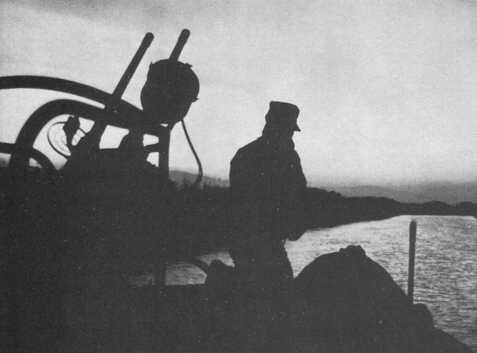 Below: trainees listen to instruction on PBR engines. Crewmen must know every job.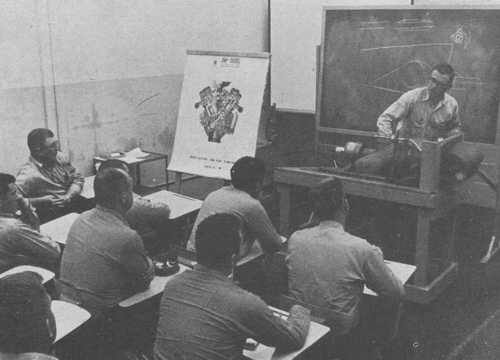 Though the intense heat, bugs and Viet Cong are missing from the otherwise authentic training area, the serious business of war is in the faces and actions of the students. Young and old alike share the same thought -learn today and survive tomorrow.
Page 6